Spider-Man: Into the Spider-verse review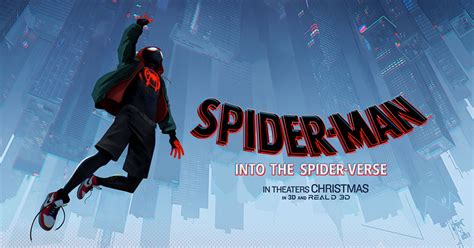 "Spider-Man into the Spider-Verse" was a top anticipated film released in December. The Film was based on the Marvel comic book series. This Spider-Man movie was not the ordinary story we all know to heart.
This was about a kid named Miles Moralis, (Shameik Moore) who gets bitten by a radioactive spider and gains super powers. He eventually meets Peter Parker (Jake Johnson) to train him along with other spider people such as Gwen Stacy (Hailee Steinfeld) and Noir Spider (Nicolas Cage). They will team up to stop the villain known as Kingpin (Liev Schreiber).
What I loved the most about this movie is the fact that it was animated and comic looking and not live action. It really brought me back to my memories of reading Spider-Man comics in my room when I was a kid.
I loved how that all different Spider-People are in one movie fighting a common enemy. The Spider-Verse is a bunch of different Universes where Spider-Men/Women live about.
I highly recommend watching this movie, especially to all the Spider-Man fans out there. I would look forward to another upcoming Spider-man film coming out in July called "Spider-Man: Far from Home"