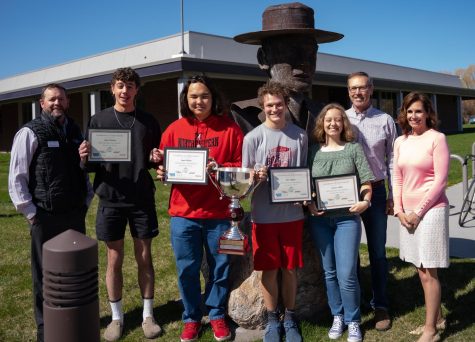 May 12, 2022 • No Comments
Park High swept the Economics Challenge contest in April with the top three spots going to Ranger teams.  Representatives of the contest's financial sponsors, First Interstate Bank and Montana Rail Link,...
In this week's episode, a special advertisement from the Park High yearbook staff, and Rylan interviews some of Park High's new and upcoming...