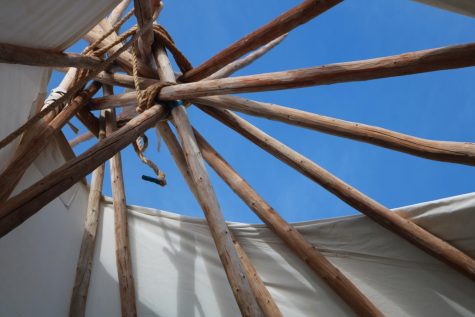 November 19, 2021 • No Comments
Students in the Survival Science and Native American Studies classes at Park High set up the canvas tipi in the school courtyard during November as part of Native American Heritage Month. ...
Join co-hosts Stella Edwards and Reid Lende in the first episode of Park High Geyser's new weekly podcast, The Ranger Wrap-Up.  In this episode,...