WBL helps students find careers
Hang on for a minute...we're trying to find some more stories you might like.
Plainly stated, many students at Park High, and across the country, have no clue what they want to do after high school. Lots of us are unsure what is next, whether it be education, work, travel, or something else, they just don't know what to do and don't know where to look. A surprising option for many could be the Work Based Learning class offered at Park High, taught by Sarah Mussetter.
Work Based Learning is a class for students looking for experience in places of interest. Students are given valuable skills for interviews, communication at the workplace, finding what you want and don't want, and after all of the help in class, the students apply to their desired business and, if they get accepted, they start their internship.
Everyone's experience is different in their select business, but every experience is valuable. Senior Cole Nashan has said his internship was "Awesome!", and he was "learning a lot of valuable stuff." Nashan wants a career in music, and he is doing his internship at Soundcolor Studios in the old Lincoln School.
When asked how it was helping his interest and skill, he said "It's a cool part of music to learn, and it's a really important part of what I want to do. I'm learning all sorts of stuff about mixing."
Things aren't always great, but that can be just as important to the process as something you love. Lots of kids have passed through the class, just to find that they don't like that line of work at all. It may seem pointless to go take a specialized class like that to find the thing you thought could be a career uninteresting, but trial and error is helpful in finding a solution, and Mrs. Mussetter will do anything to help students find what they want, and she will try to connect them to that.
About the Contributor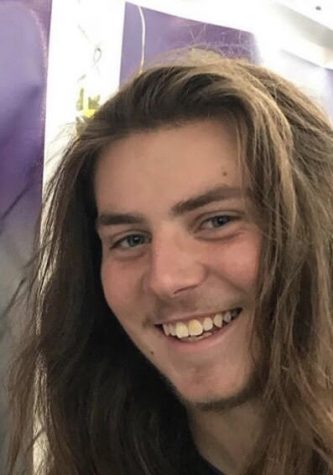 Gibson Erickson, Photographer/ Photo Editor
I was born and raised in Livingston, and in my 17 years, I've come to love skiing, hiking, biking, soccer and enjoying all the beauty Montana has to offer. ...