Seniors' final football season at Park High
Hang on for a minute...we're trying to find some more stories you might like.
"Very emotional. I love those boys," are the words Coach Jon Willyerd uses to describe senior night that took place on Oct. 12. He feels that the seniors on the team stepped up and became "incredible leaders" this year. Even though the football team didn't have the best season, Willyerd finds the positive side of it and says that "…they reached their full potential in expressing to each other how much that the time spent together has meant to each of them."
Senior Warren Hanson has played football for all 4 years of high school and said that the coaching staff has been
the best he's ever had. This previous season, they had one new senior and 6 new freshmen go out for the team. Hanson says that it was a little difficult to work with all the new players, but they pushed through the obstacles and became a tightknit team. Hanson was sad to play his last home game in his high school career but looks forward to the opportunity's college football has for him in the future. He doesn't know where he wants to play college yet, but he knows he wants to further his sports career.
Thinking about how much support the team receives from the cheer section or stands isn't what Willyerd pays attention to.
He focuses on how the players support each other in everything they do. He was very proud of how well the players supported each other this season; but support is always needed from Park High students and parents. Willyerd is proud of his team this year. They became close through their losses. He looks at every season as a "building year" because he has new players come in every year and they have different "personal strengths" than others. "…so, to me every year, every practice, every game, we are always in the process of building." Using those new strengths and building upon the previous players' strengths is part of the building process of a team.
Even though the team didn't come out with as many wins as they had hoped for, Willyerd will continue to coach and make positive relationships among the team; and will also continue to build up his team the best he can with the help of other coaches.
About the Writer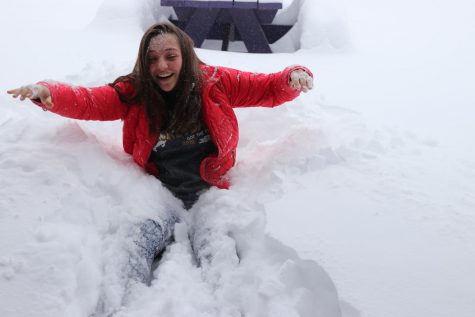 Terran Speake, Reporter
Terran Speake is a sophomore new to Park High who has made herself and integral part of the sports and journalism programs.  She plays volleyball and...