Why is winter formal more popular than Prom?
Leinee Smith and Angel Sherdahl
November 7, 2018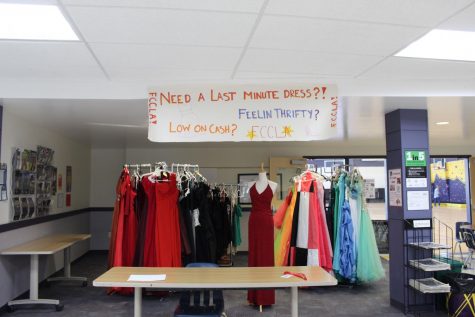 At most schools, prom is the most popular event of the year, but here at Park High it is a different story. Every year, as soon as school starts, all the girls are talking about who they are going to ask to the winter formal and what they are going to wear. Many girls even make creative posters in order to ask someone to be their date.
Every year, formal has a different theme with a lot of decorations, and there is always a grand march, which prom does not have. This is one of the reasons that formal is the  more popular dance. According to a survey given to about 30 Park High students, most students feel that formal is more inclusive and welcoming to underclassmen. Formal is held in the school gymnasium, which some students like and some do not. Unlike prom, formal is all put together by the TNT group.
Prom at Park High is more a casual dance unlike formal. About 6 years ago is when the Junior and Senior Prom changed, so they switched it to all students because not very many students attended. They also decided then to not do a themed prom anymore because they spent too much time for the decorations to be ruined. Prom to student council is just a time for students to get dressed up and go to a formal dance. There has been talk of also doing a catered meal at prom, but tickets would be extra. Student council works really hard to put on a dance so that people attend, and there are not as many people who attend prom as formal. Could it be because guys don't want to put the initiative in? perhaps not as many men are willing to pay for all of the items for prom.