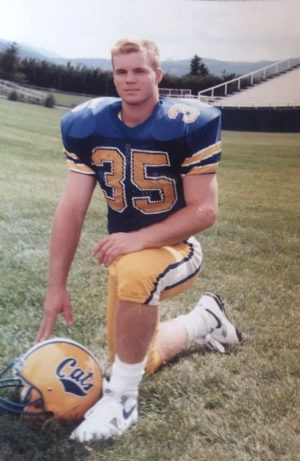 You know who the teachers are today, but do you know who they were when they were in high school? Bryan Beitel, Social Studies Teacher, and Kelly Dick, English Teacher, shared a passion for sports, but only one got to pursue it beyond graduation.
In high school, Beitel was driven by sports. He played football, baseball, and basketball and was nominated MVP of his football team. His high school football coach in Michigan, who also taught history, was someone Beitel thought highly of. "I had a teacher my junior year, who was the football coach and history teacher, and I remember having the mind set, I want to be like him," commented Beitel.  At this point in his life, Beitel wasn't quite sure what he wanted to pursue after high school. All he knew for certain is that he wanted sports to be a part of it.
Dick had a very similar high school experience. His freshman and sophomore year at Butte High, completely revolved around sports. "When I was younger, I was just convinced that I was going to go to college on an athletic scholarship," Dick describes. That whole vision changed for him the summer before he turned 17. After finding out that he had a skeletal defect in his spine, Dick was forced to reimagine his whole identity. "Initially I was embittered by the fact that something I had taken for granted was taken away from me. It was nothing I did, no decision I made that injured me", explained Dick. Doctors told him that at the age of 16 he had the back of a 60-year-old. 
Story continues below advertisement
It is here that the two 50-year-old teachers paths' diverged. Beitel ended up going to Montana State University (MSU) after being offered a spot on the football team. He had explored different options such in Arizona and Michigan for college sports but settled on Montana due to having family in Red Lodge. He played at MSU for two years. After college Mr. Beitel student taught in Absarokee before coming to Park High in 1997. Since then he has coached football for Park High two times, one of the times being in 2012 when he was awarded coach of the year. After teaching at Park for almost 30 years, he is familiar with a lot of his current and previous students. "It is awesome to me when I can be walking down the street, in some random town in Montana, and a car window will go down and someone will yell 'Beitel! Like I won't even know who it is before they will drive off," Beitel explains. This experience has happened in Missoula, Bozeman, Livingston, Billings, and Red Lodge for Beitel. Beitel wrapped up by sharing a quote that a friend previously shared with him, "The closest thing to being a rockstar is being a teacher from a small town". 
Dick, however, stayed closer for his college education. "I ended up going to school at Montana Tech, because the college was in the town I grew up in. If I wasn't going to play sports, it didn't really even matter to me," Mr. Dick explained. "And it's funny, because that's how it started. And almost immediately after I started college, things changed". Mr. Dick went on to attend MSU and University of Montana, though he believes that Montana tech was the most impactful. During his time going to college in Butte, his attitude towards everything changed.Smaller classes promoted more engagement, better discussion, and more individual attention. Dick became obsessed with learning. He realized that some of his peers he went to school with only excelled because they knew the "game" of school, but college had a whole different objective. This realization inspired Dick to the point where he avoided graduating college. "If you can change the way you measure understanding, you realize the different ways people learn," explained Dick. 
From the field to the classroom, the teachers' paths differed. Though they both lived completely different lives, the two of them have resided at Park High school, teaching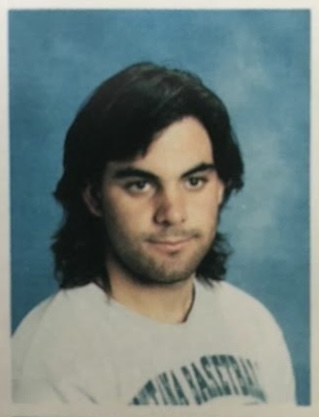 across the hall from each other.