English All-Stars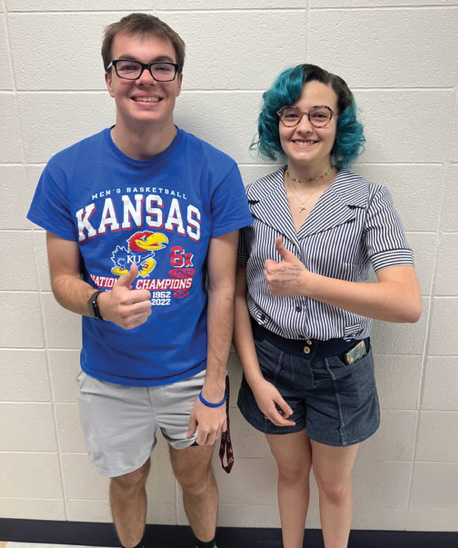 The English department could not narrow it down to one student because there were so many amazing options. Athalia Windham and Rylan Beye were both chosen as senior class English exemplars. Beyond the required English classes, Windham has taken Poetry, Classical Mythology, Early American Literature, Reading and Writing in Psychology, and AP Literature & Composition. Beye has taken Classical Mythology, Advanced Composition, World Literature, Journalism, and AP Literature & Composition.
With Windham and Beye taking a wide variety of English classes, choosing one to be their favorite was a daunting task. For Windham, her favorite class was Classical Mythology. Windham's choice comes from her fascination with myths and folklore. This class gave her the opportunity to learn more about something she was already interested in. For Beye, he could not choose only one English class to be his favorite. For him it was a tie between World Literature and AP Literature & Composition. Beye mentioned how he enjoyed the literature he read in World Literature. When asked about why AP Literature & Composition was his favorite, Beye commented, "It is fun and just the best."
Within her time at Park High, and especially within the last year, Windham said her writing has improved tremendously. This proved to be helpful for Windham when it came to college essays and interviews. While English will not be her focus after high school, it will still play an important role in her college and professional career.
Over the last 3 months, Beye has brought his journalistic writing to the community. He has been covering some local sports for the Livingston Enterprise. Writing for the Livingston Enterprise has given him incredible experience, which he will be using after high school as he pursues a degree in Journalism at the University of Montana.