Boys basketball starts gaining traction midway through the season
As they enter the second half of the season, the Rangers are starting to gain traction in the win column with a recent victory against Lockwood this past weekend, bringing their record to 3-6 overall and 1-2 in the conference. In the next two weeks Livingston will play four games with three of them being conference games. These next games are especially important for the Rangers to take away a win.
Head coach Kyle Niebauer says, "We are sitting good and are getting better at the right time." Heading into the next two games, Niebauer said, "we really got to focus on our defensive effort and rebounding, as well as taking care of the ball and not turning it over as much."  
Senior captain Payton Kokot is a key player for the Rangers, sitting at the top of the conference with an average of just over 18 points per game and pulling down around six rebounds a game. Kokot's presence on the court is important because he is one of the main ball handlers.  He has put a lot of time into the offseason, and it has definitely become noticeable watching him play. The 6'3 guard says, "We just have to focus on your job and working together on the court, so we all stay connected throughout the game."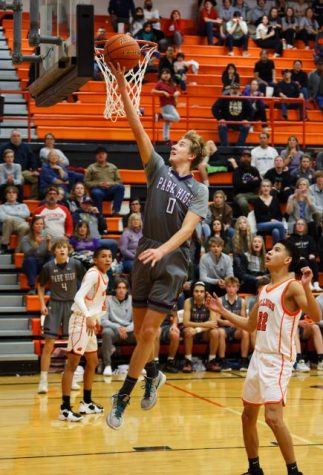 Senior captain River Smith is one of the Ranger's post players and is a physical kid in the paint. Smith pulls down about five boards a game. He is a fighter in the paint who gives it all out on the court. Teammate Wilson Saile says, "River is a great person to have on the team. He always works his butt off in practice and is one of the hardest workers on the team." River thinks that the team needs to focus in on "Doing your job on the court and not forcing the ball and creating turnovers."  
Junior Kaden McMinn is also a post player for the Rangers and a beast in the paint. He averages about 10.2 points per game and leads the conference with 8.7 rebounds. He also likes to play the physical game and likes to get to the line. Over six games he has been sent to the line 45 times. McMinn says, "We're getting better and better every game we play, and all of the hard work will pay off as the season goes on." He looks forward to the rest of the season and is excited to see how it all plays out.
On January 21, the Rangers play the Hardin Bulldogs at home, then  head to Laurel the next day to face the Locomotives.