Park High Rodeo Club is Underway
This spring, several Park High students will saddle up their horses and begin practicing for the long-anticipated high school rodeo club season. Hundreds of kids from all corners of Montana will travel to compete in high school rodeos across the state, all for a chance at attending the High School National Finals Rodeo in Lincoln, Nebraska this July. 
Park High's Rodeo Team is a non-sanctioned activity completely overseen by the National High School Rodeo Association (NHSRA). The NHSRA is a global, non-profit program that is invested in the growth of character development, horsemanship, and sportsmanship, through each competitor's shared passion for the sport of rodeo.  
Students must be in good standing with their school and maintain a passing grade in a minimum of four classes in order to compete in their desired events. Each member must also pay dues, which vary depending upon their level of schooling, as well as the level they are currently competing at. 
Students are required to supply their own horses and gear, as neither the school nor NHSRA provides those resources.  Skilled high school rodeo competitor, Park High sophomore Lilly Kroll, explains, " I always tell newcomers that I have my own horses that they are welcome to practice with if they don't have one…we are also trying to fund and get supplies for those who are interested in competing, but don't have the resources." More experienced rodeo competitors have also expressed their enthusiasm when it comes to lending support to newcomers. "At my first rodeo in Laurel, I had former World Champions helping me. The two biggest things they drilled into my head was lift, and watch the spot on your saddle...I felt super great about the support I got when starting, and hope I can carry that support onto the new kids," says National Finalist Rodeo Competitor Paul Allyn O'Hair.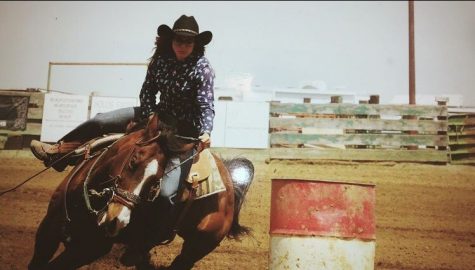 While the Park High Rodeo Team may be in the works, they are proving to be gaining momentum, organizing practices, and competition dates. The team's first rodeo is set to take place on April 3 in Great Falls and will continue weekly after that. 
This student-led club was approved quickly nearly one month ago. Park High activities director Nate Parseghian went in to brief detail that the Park High administration felt that it met the criteria of being available to all interested students, and it actively benefited our school's community as a whole.  Parseghian also stated that "the persistence of Jack Miller and Jarret O'Hair helped push the approval process along." 
Club President, senior Jack Miller, goes into greater detail about his newfound passion for starting a rodeo club at Park High, claiming that he started riding broncs competitively and decided to take his love for the sport of rodeo into the high school. He started this process by discussing details with the school administration and more importantly, finding students such as Cade Busby, Jarret O'Hair, and John Adams to help back the project. Miller describes high school rodeo as an opportunity to bring kids together in a sport they are passionate about, as well as offer students a chance to develop teamwork skills, leadership, and perseverance that will be useful in the upcoming chapters of their lives. He later states that "the idea was to start something that we could leave behind as a legacy." 
Nearly all of Park High's Rodeo Team members have several years of competing in junior high and high school competitions under their belts. Some students, such as Paul O'Hair, have taken their passion for rodeo a few steps further by working his way up through regional and state competitions to finally gain the opportunity to compete at the national level. O'Hair recalls, "when I was 10, I got on my first bucking ponies…that's when I knew I was hooked. Since then,…I've been a state champion and qualified for the World Finals in Vegas four times."
Rodeo club team member Paige Makris also expresses her love of rodeo by stating, "I've been raised around horses and cattle my whole life, as well as have competed in rodeos since middle school…rodeos allow me to be around animals and people that make it all lively." 
 Although the NHSRA is not currently accepting new members for their 2020-2021 season, any interested students are more than welcome to participate in meetings and practices at the Livingston Rodeo Arena grounds, which are maintained by the Rodeo Club's own Thad Battrick, otherwise known officially as the " Tractor Guy." Park High's Rodeo club meets occasionally in the industrial tech room to discuss practices and competition logistics. Members currently practice on their own time individually, and they also meet separately to prepare for team events. Several members including Lilly Kroll, Paul O'Hair, and Paige Makris plan to compete in several events such as Barrel Racing, Pole Bending, Saddle Bronc Riding, and Team Roping etc.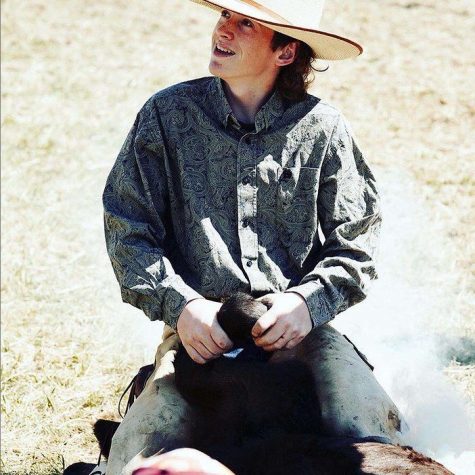 For more information, contact club supervisor and Park High teacher Erica Timmermans or get in touch with Park High Rodeo Club founders Jack Miller and Jarret O'Hair.