School spirit shines during homecoming week
If you were to roam the halls during homecoming week, you would've seen anything from extraterrestrials to hydroflasksks and hear lots of "I oop" and/or "sksksksk." School spirit was definitely in the atmosphere. Students and faculty both agreed that this year's homecoming brought Park High a lot of school spirit.
On Tuesday night, the Park high senior and junior boys came together to play volleyball and to show off their school spirit. Juniors would gain a lead on the Seniors and maintain it for a while, but rookie mistakes allowed the seniors to catch up to them.
The junior boys put up a good fight and gave the seniors a taste of their own medicine, but the seniors pulled through and won all three matches they played. They had dominated the Ironman game and now, it was up to the senior girls to win the Powderpuff game to maintain the two-year sweep.
Wednesday night lights were on; the game was tough. The park high student sections were on their feet the whole night. Junior stand out, Kodie Vondra, was the biggest threat. The seniors pulled out some sneaky plays; they reversed the ball often and always had the juniors on their toes.
The defense was working hard on each side, so neither team scored. The game went into overtime and the seniors ended up scoring with Baylee Bergsing plowing through the juniors.
The seniors ran to the field and started the chant "Seniors! Seniors! Seniors!" The final score was 6-0 seniors with a sweeping victory.
On Thursday evening, the soccer teams played Laurel. The boys tied 3-3 and the girls lost 0-4. There were student crowds and support at all homecoming games and events this year.
Friday afternoon, the homecoming court was announced with princesses Lily Weimer, Guthrie Devine, and Kodie Vondra. The princes were Brad Cox, Thadias Battrick and John Adams. As for your Senior King and Queen, Scott Tatum and Shania Johnson were crowned at the football game Friday night.
On Saturday, homecoming ended with the volleyball team playing Hardin and the marching band participating against other schools at Montana State University after a long week of supporting their teams.
Leave a Comment
About the Writer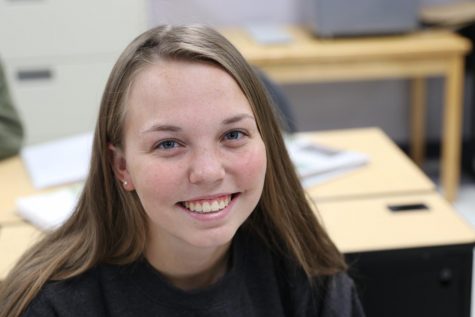 Ryleah Floyd, Geyser Staff Writer
I'm a Senior here at Park High. My favorite pieces to write for the geyser are sports. I like to dive in deep and make the stories more interesting then...