Mrs. Mussetter
Everyone has walked through the art department at one time or another. However, this year, things are different. A new teacher transferred into the art wing this year, and her name is Sarah Mussetter. Most of you probably know her from past years as the schools "reboot" teacher. However, she actually has her degree in art and is very excited to finally put this to use after many years.
For the first time in nine years, the art department had an opening upon Lois Huntzicker's retirement. Mussetter filled this spot. She said one of the hardest parts of the transition was figuring out what to keep or throw from Huntzicker's supplies.
"Some of it was easy, though, like when you'd see a dried up paint bottle from the seventies." joked Mussetter.
This year, Mussetter is teaching Drawing, Painting, Visual Arts, Photo Two and Three, and Graphic Design. Two of these were previously Raeann Nilan's classes, but because of their close friendship they were able to compromise what classes they wanted. In fact, Nilan was Mussetter's Para Professional adviser when Mussetter was in college. Knowing each other for so long has helped in the transition and they often share ideas with one another.
Mussetter plans to "grade art itself" by having set assignments with criteria to meet. "It's nice having structure to help me get my assignments done." said junior Morgan Hall.
She has many plans for the future, such as an art club after school that revolves around the simple love of art. She also hopes to one day start a 3D sculpture and metal smithing class.
"I'm trying to get better everyday" Mussetter said. She says she has a lot to learn, and is thankful for all the help that Nilan has provided this year and all the patience her students have given her. One day she hopes to be as organized as her predecessors.
Leave a Comment
About the Contributor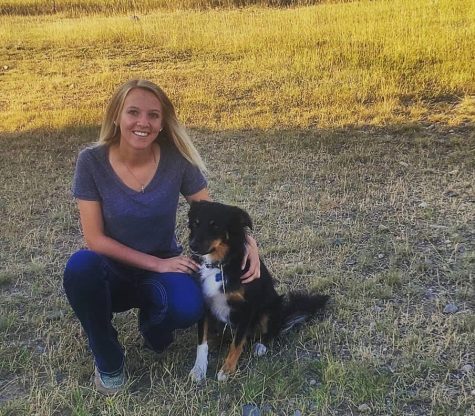 PJ Tubaugh, Geyser Staff Writer
I'm a Junior here at Park High. I like to write news pieces for the paper. In my free time I like to ride horses and just spend time relaxing.