Decking the halls with slogans for student council elections
Hang on for a minute...we're trying to find some more stories you might like.
Student elections are another way to help raise voices in PHS by addressing issues from students to administration. This is an opportunity to choose who represents students. Vice president, secretary and treasurer are elected by teachers as well as the student body. Elections are coming up soon, although a date has not been set.
The current president is Gabe Nohl who ran for vice president last year. Right now, there is no vice president due to student elections occurring sometime soon. This year a vice president is getting elected and next year they will be the president.
In order to run for any position an application must be turned in and accepted. Posters started being put up around the school Dec. 3 and will continue to be put up. Elizabeth Wellbrook, who is running for secretary, came up with her slogans by coming up with something catchy and asking her friends their opinions.
People are running for all positions. Two students are running for vice president including Brianna Pittman and Olaia Connelly. Aurora Boise and Elizabeth Wellbrook are both running for secretary. Izzy Petry and Summer Melin are running for Treasurer.
Adelle Welch was running for vice president as well, she previously withdrew from the election due to the fact that next semester she will be enrolled in a traveling school.
Connelly's goals are "to create a kinder learning environment" and she wants to run for vice president because she wants to "contribute to the community of our school and to give back to the students."
Pittman wants to "improve problems and see more heard." She thinks that he will do a good job because she is very responsible.
All the vice presidents running are juniors who have prior experience in student council. There are no males running in the election, unlike last year's race, which was mostly a male field of candidates. This year some male students entered applications but later withdrew their applications because of other commitments.
Student council meets every Tuesday after school in room D-4. Student council advisor Miya Tennant says anyone is welcome to attend their meetings and to introduce new ideas.
About the Writer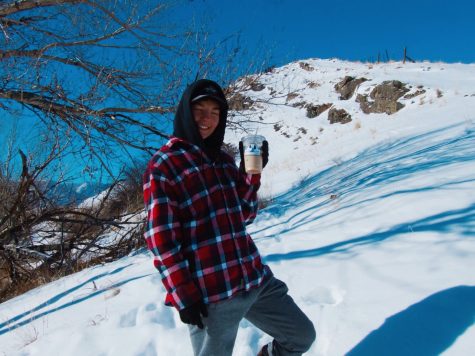 C.J. Olds, Reporter
I'm C.J. I'm interested in pursuing a career in teaching. I'm really into wildlife photography and art. I personally like writing more about news...