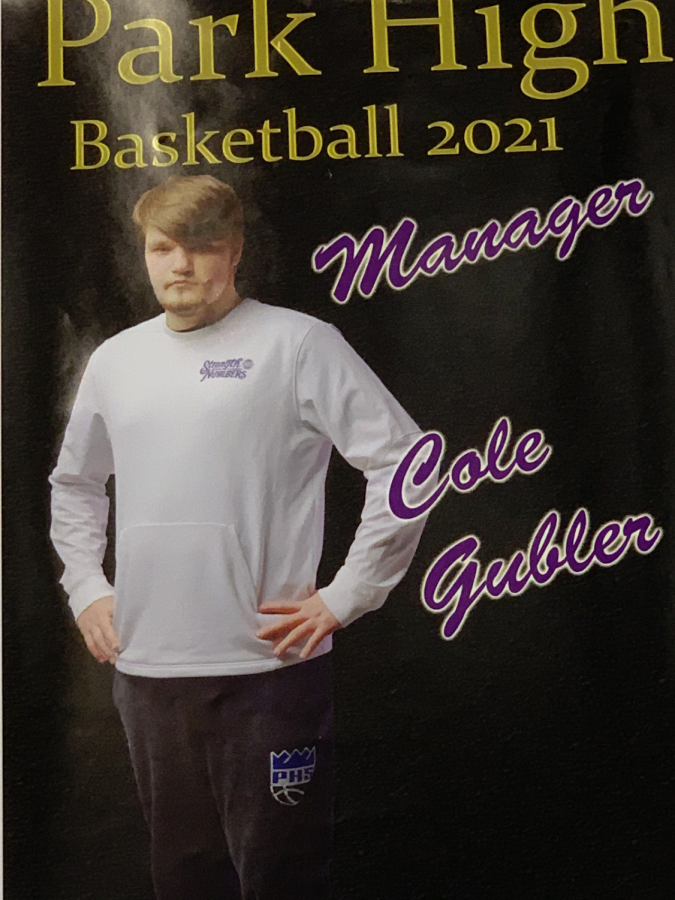 Cole Gubler
Cole's favorite memory is "being with the basketball team all four years of high school." After high school, he plans to go into the workforce. Cole would like to thank "the coaches for letting me be part of the team." Cole was escorted by his mom Tracy, dad Blaise brother, Cade and sister Jessica.
If Cole had a boat, he would name it the Dirty Monkey.
His spirit animal is also a monkey.
Cole bunches his toilet paper.