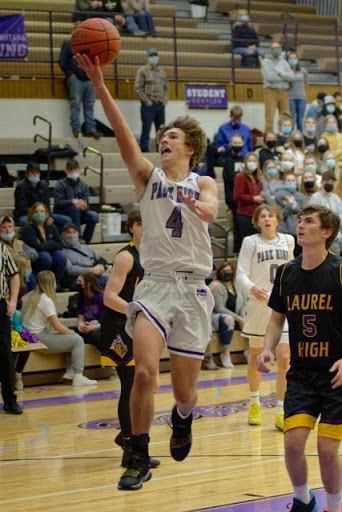 Tristan Stenseth
Tristan's favorite memory is "divisionals basketball last year. He is undecided on school right now, but is hoping to play soccer." He would like to thank "the basketball coaching staff and teachers for a good high school experience." On senior night Tristan was escorted by his mom Karen, dad Seth, and sister Maya.
Tristan's spirit animal is "some sort of bird. I think my spirit animal is a bird because of how free birds are."
If he could be in any movie, it would be "Frozen". Tristan wants to be Olaf.
Tristan folds his toilet paper.