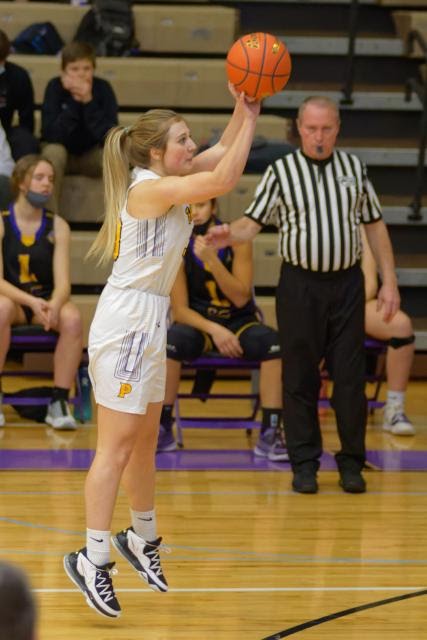 Skylar Higgs
Skylar's favorite memory is "being one of the last games in the nation to play at state last year before COVID shut everything down." She hopes to continue playing softball and volleyball at Miles City College to study nursing or criminology. She would like to thank "my friends and family for always pushing me and supporting me, and my coaches for always making sure I do my best and help me succeed." Skylar was escorted by her mom, Julie, dad, Mark, and sister, Sierra Higgs.
Skylar would like to be in Frozen if she could be in any movie, because "why not shoot ice out of your hands".
She would name her boat cleatus if she had one.
Skylar's most useless talent if flipping her tongue upside down