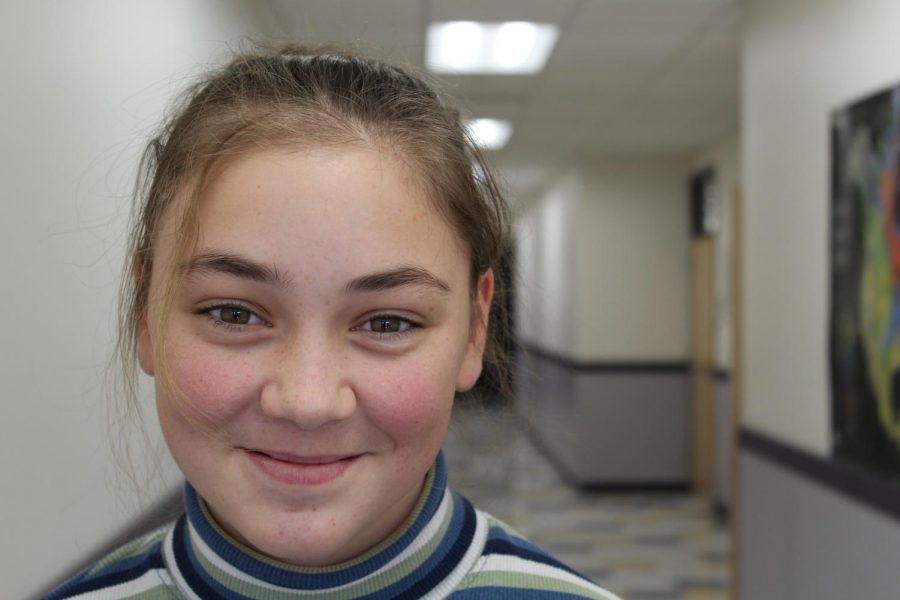 Freshman of Park High: Annika Coleman
Annika Coleman. Younger sister of junior Malea Coleman graduate Jordan Coleman.
There is a difference between the work load in middle school and high school.  "It's not as hard as they say, but you can definitely feel a difference. Some of the teachers made it seem like we were all gonna fail because we didn't do anything, but it hasn't been that bad at all. It's manageable for sure."
Some freshman view homecoming week as the ultimate experience. Annika went as far as I have ever heard for homecoming. "I thought it was actually really cool being in high school because I kind of got involved in it in middle school and elementary school because of my two older sisters but being in high school and getting to see everything was really cool. I skipped state golf for it but I still think it was worth it. I'm a freshman and I wouldn't of got a good place. I skipped for marching band."
"I guess the after school clubs are a high for me, even though I'm only in one. But the sports, I was in golf and that was really fun. I'm in Academic Olympiad and that's really fun. The low would getting up early for breakfast club, even though I like breakfast club. Just trying to get up at 6am is rough." For many, after school clubs can be a bright spot in a dismal school day. Annika has taken full advantage of the clubs available to her.