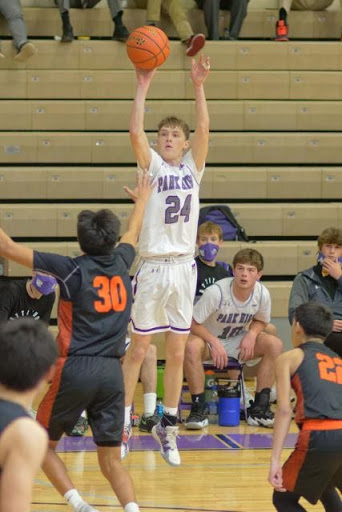 Casey Miller
Casey's favorite memory is "playing sports with my teammates and being able to call them his brothers." He plans to attend MSU to study film and photography. Casey would like to thank "My family and friends for supporting me throughout the years." He was escorted by his mom, Heather, dad, Matt, and his brothers Daniel and Ryan.
If Casey had a boat he would name it King Latifa.
Casey bunches his toilet paper.
His most useless talent is juggling.