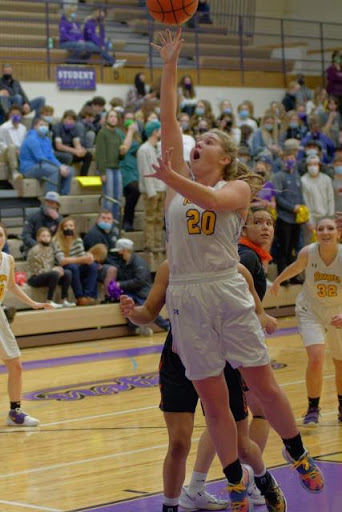 Kodie Vondra
Kodie's favorite memory is "going to state with her basketball team." She plans to play basketball in college and major in biomedical engineering. Kodie would like to thank "my parents, teachers, and coaches for their endless support." She was escorted by her parents, Kari and Charles. 
Kodie's spirit animal is a barracuda, because they are "silent but deadly."
She could also like to be in "Fast and Furious" so she can have nice cars.
If Kodie had a boat she would name it Frank.