Students hike to the front doors as other doors lock
Hang on for a minute...we're trying to find some more stories you might like.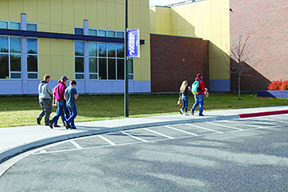 Most people don't like walking around the school to the parking lot when it's cold and windy, but having the doors locked increases safety in our school. All the doors in the school are locked and we only have access to the front doors which is a very typical procedure. The doors started being locked at the end of April 2018.
To cover the doors, our Student Resource Officer Tim Williams is located near the front doors. Students and staff start getting buzzed into the building after 8:10 a.m. Visitors will wear passes if they go past the attendance office for safety reasons.
After school safety training, the secretaries advocated for the buzzer system to be installed, explains Cahoon. Staff unlock the doors for people and can see who is coming in and who is leaving. Cahoon said the new security measures make her feel safer.
If an individual requests entrance and the office staff does not recognize the person, they are able to access student records to confirm that they have a reason to enter the school. If someone has a no – contact order against them, Officer Williams or school administration will go outside and explain this to the individual.
About the Writer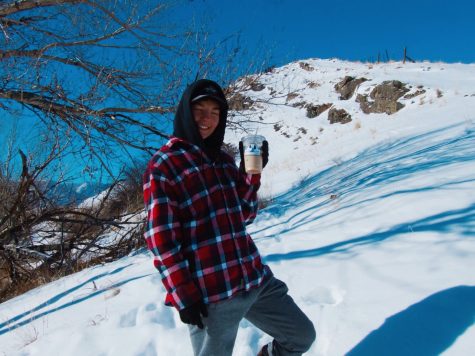 C.J. Olds, Reporter
I'm C.J. I'm interested in pursuing a career in teaching. I'm really into wildlife photography and art. I personally like writing more about news...