New Teacher Has Long Background In Agriculture
Cassidy Corrigan, Park High's ne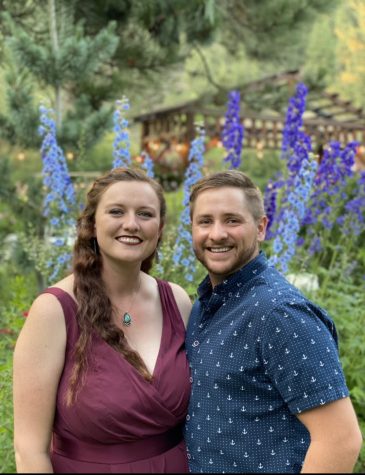 w agriculture education teacher, was raised on a cattle ranch in Oregon where her interest in agriculture started. As a kid she was very active in both 4H and FFA; she raised hogs and lambs for seven years and started her own cattle herd in high school. In her time competing in FFA, she was able to take the state champion title in Ag Communications and won the graphic design portion two years in a row.
As a kid, she was given the freedom to roam the ranch, and she rode her bike everywhere. She packed lunch and a gallon of water with her and made sure to be home by dark. In doing this, she fell in love with the wide open spaces and being surrounded by curious animals. In her interview, she said that she started helping with the ranch's hay production and has been helping every summer since then.  
Corrigan explained that while in high school she participated in many clubs and sports, including volleyball, dance, track, National Honors Society, FFA and was on the yearbook and photography staff for two years. While she was on the yearbook staff, they were able to get National honors every year she participated.  
She graduated from Crane Union High School in 2012 and continued her education at Eastern Oregon University, where she earned a bachelor's degree in agricultural science and two minors in Crop science and Soil science. 
From there she started teaching at Jordan Valley High School in the town of Jordan Valley, Oregon for three years. After this she moved to Great Falls, Montana and taught at C.M. Russell until their ag department was defunded. After this she began teaching at Cascade High School until she was offered a job here at Park High.  
Park FFA treasurer Ava Malone said that she thinks Corrigan is doing a fantastic job and will take our FFA chapter far this year. Malone is looking forward to State Convention, National Convention, shopping at the Northern International Livestock Expo, and competing in agronomy.
FFA member Haley Rigler said she thinks that Corrigan is organized and determined, which are good qualities that she has brought to the chapter.  Rigler is also looking forward to  National Convention this year, and vet science and agronomy competitions. 
Corrigan also said she is looking forward to the National FFA Convention, especially now that we are able to do in person events, which is something that we have not been able to do recently.