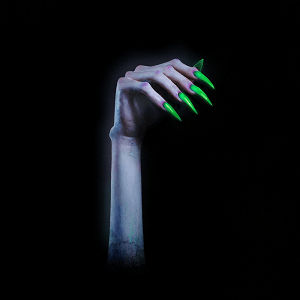 I had the pleasure of listening to Kim Petras's new album Turn off the Light Vol. 2 that debuted October 1st. This album is a continuation of an album released last year. The new album starts off with the song "Purgatory". The first song is mainly an intro song, it has no lyrics and is a mix of instrumental and violin music, but it prepares the listener for what's coming after it. The last song, "Everybody Dies", is about living life to the fullest, because in the end we all die, but it somehow is the most positive sounding song on the album. The album is about Kim and that she recalls all the evil things she's done.
I think that the songs inspire the listener to dance, or run through the woods like you are being chased by zombies or Jason Voorhees. These songs are definitely made to be listened to during a Halloween party or any dark and scary night. The songs are very different, and they sound like they can be instant classics. Kim does try to make some of the songs lead into another, like with the ending of the song "Massacre", it leads into the song "Knives". She also has Elvira, Mistress of the Dark, sing in her song, "Turn off the Light".
 A very interesting fact is that Kim is a German singer/songwriter. She is now based in Los Angeles and has been making music since 2011. The type of music she releases is pop, EDM, dance pop, and electropop, and yes they are all almost the same. Since Kim was born in Germany, she has made her song, "In The Next Life", half in English and the other half in German. Having a song with another language in it is something that isn't done too often, so it's something quite new.