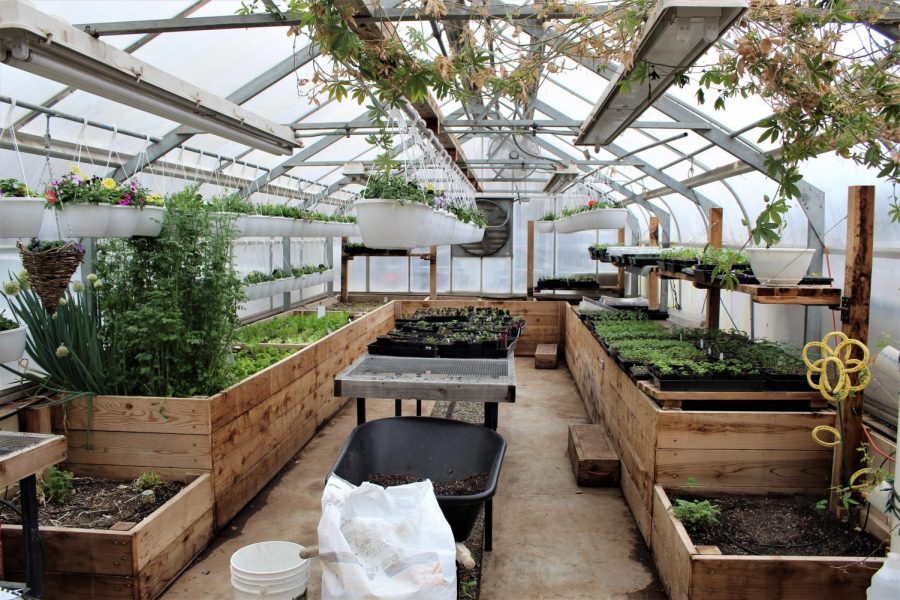 Park High
In the past two years our school won the Smart Schools contest and earned two $1000 grants. Park High School science teachers Alecia Jongeward and Becky Ayler, with the help of the life science class, enter the contest every year. Our school is very dedicated to helping keep the school green and efficient. In the past they have been working on an aquaponics system to grow some of the food that we use for school lunches.
Every year, our school enters into the three categories in the contest: energy, recycling, and green school. With the school's aquaponics and hydroponics system we use to grow various types of food, and our school's recycling program we won the contest. They entered the contest again this year with hopes of earning another grant to help improve how environmentally friendly our school is. In order to keep track of their progress they weigh the amount of recycled products and scraps that they feed the fish to grow the food.
In the future they hope to continue improving the aquaponics and hydroponics system to be more efficient and they hope to increase the school's environmental efficiency.
Sleeping Giant Middle School
For the past six years science teacher Dave Pettit has been entering his seventh-grade classes to the SMART schools' contest, and he has won every year. With his aquaponics and alternative transportation project he has earned $6000. In the past he has worked on many projects from raising a pig completely off scrap food to designing an incredibly effective way of growing plants using hydroponics and aquaponics.
He also has big plans, from buying bike repair stations for the city and school, to limiting the power usage at the middle school to save money. He hopes to start working on a method to save energy very soon.
Eastside Elementary School
Sleeping Giant Middle School and Park High School have been entering the SMART schools contest for years, but this is the first year for East Side Elementary school. Evelyn Mailander lead the project this year with the help of executive director of Farm to School, Rachael Jones They started a school garden outside of Eastside. They also worked on a bird house decorating contest where they would auction off them to raise money for their garden. In the future Mailander hopes that they stick with the garden and wants them to focus on environmental aspects of the project.